01/10 How kids can surprise mom with a special breakfast on Mother's Day
What would we do without our moms! Their role in shaping and defining our lives is profound and stupendous. While they deserved to be thanked every moment, Mother's Day is the best occassions to tell them so. But while most people are able to express their gratitude for moms on this special day in various ways, it is the little kids who are most excited, but being small they are not able to express their love in the way adults can. Besides hugging, kissing and making a card that moms would obviously delight in, they can also prepare a beautiful breakfast surprise for their moms, with a little help from dad, older siblings or grandparents. Here are some simple and easy ideas.
02/10 A beautiful breakfast-in-bed!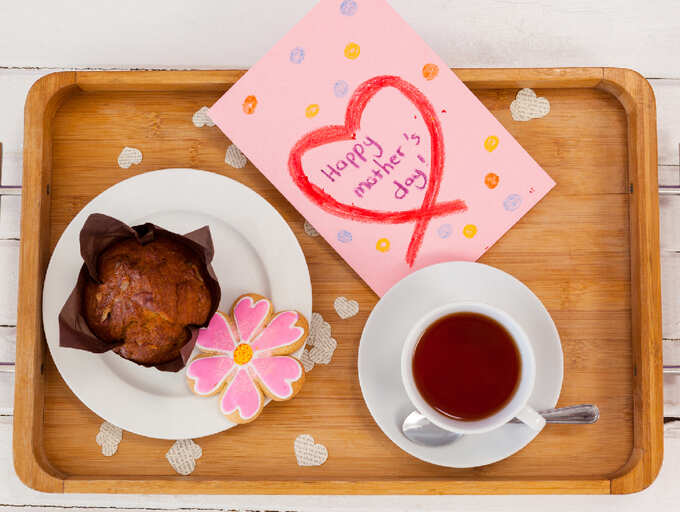 We believe that surprises should be given when the other person expects them the least and the best time to do that is in the morning before they wake up. Yes, a surprise breakfast-in-bed! It is one of the easiest yet most beautiful gestures that can make mom feel happy the rest of the day and we want that exactly. It becomes even more special when it comes from unexpected quarters- the little one in the family.
03/10 Start with decorating a plate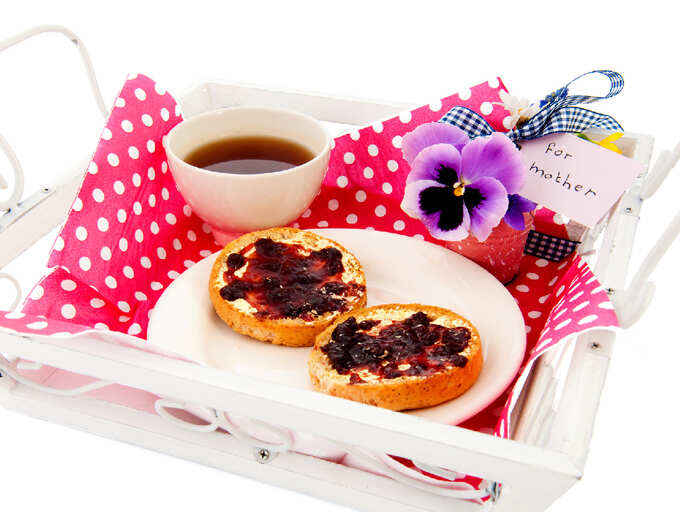 Decorate the tray first:Take a tray, probably the one your mom loves the most. You can decorate it by placing a neatly wrapped napkin, flowers picked from the garden, paper fowers and hearts if you know how to make them, bows and laces from old birthday presents and of course with the card that you have mad for mom.
04/10 Brew her favourite tea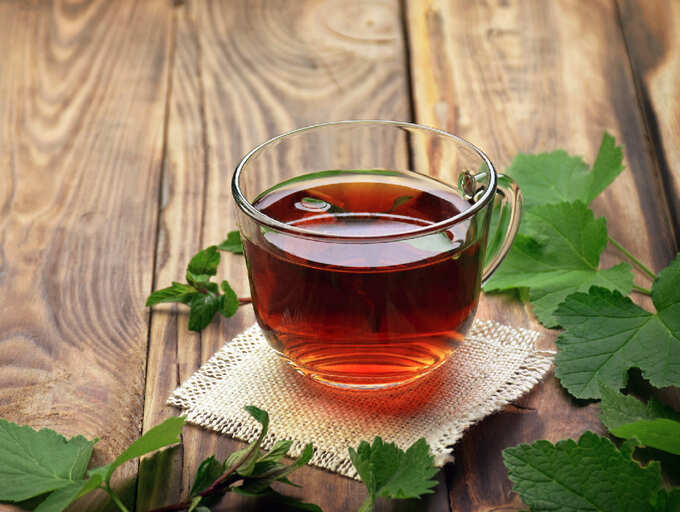 For this, you will need hot water. You can either ask your help to heat water for you on the stove or in an electric kettle. Meanwhile, squeeze half a lemon in a cup. Make sure you don't' let any seeds go in there. Now squeeze in a little bit of honey and grab a dip-tea bag and add that to the cup. Now that your water is hot, take help in pouring it into the cup. Let it sit for 1-2 minutes and your tea is ready to be served! You can also add jasmine or rose petals from the garden to make it smell lovely! But don't forget to wash them thoroughly. Also make sure you prepare something to eat before the tea otherwise, the tea will go cold.
To give your tray a final touch, prepare a delicious and easy breakfast for your mother. This will be one of the best surprises she has ever had so you will have to work carefully and not harm yourself. Otherwise, she will wake up and this will not be a surprise anymore. Also, keep asking for help wherever required! Remember, kitchen is not a safe place for children and they should not enter it unattended.
05/10 Rainbow Fruit Satay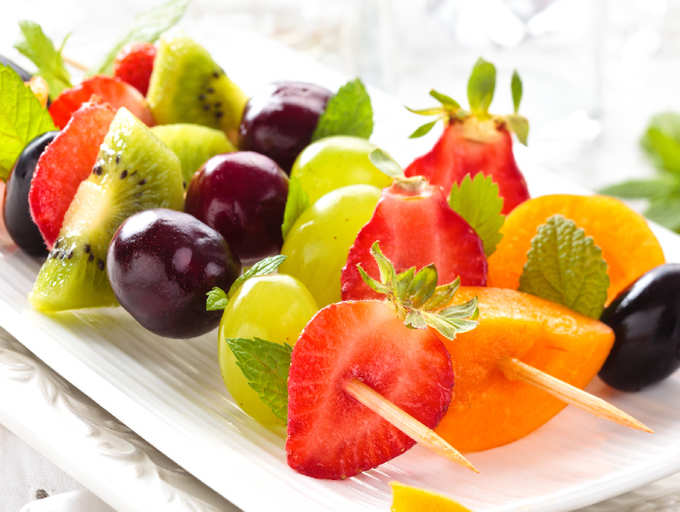 One of the easiest and most beautiful looking recipes for kids is this Rainbow Fruit Satay. Not only is it healthy but is also easy to prepare and a lovely surprise for mommy! To prepare this, all you need is some fruits and toothpicks or skewer sticks. You can use any fruits that is available. We are using mangoes, kiwis, grapes- both black and green, watermelon and fresh peaches. Take the help of an elder member of your family and cut the fruits in bite-sized pieces. Now take your skewers and carefully arrange each fruit on the skewer and make a colourful, yummy fruit satay. You can also sprinkle some black salt and arrange it on your lovely tray.
06/10 Mug cake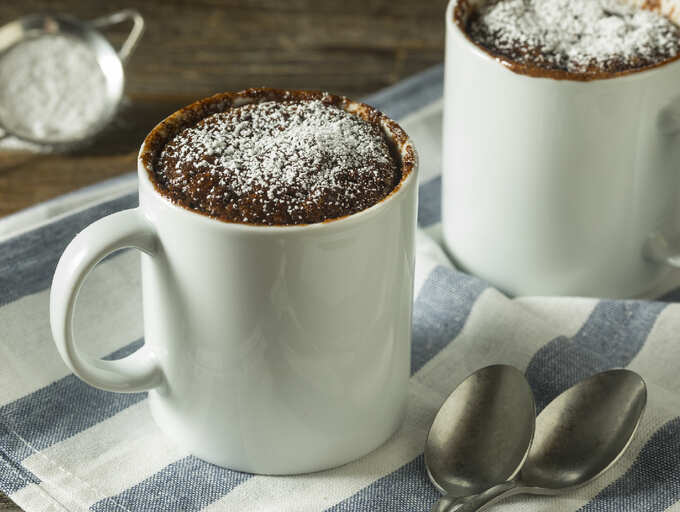 This one too is a simple recipe but you will need a little bit of an adult's help. Take a coffee mug and add 2 teaspoons of all-purpose flour in it. Now with the same teaspoon, add cocoa powder to your mug. Mix them nicely and add in ½ teaspoon of baking powder and 1 small pinch of salt. Now, add in 2 teaspoons of sugar and mix it well so that the colour of everything in the mug changes to light brown. Now time for the wet ingredients. Add in 1 tablespoon of any vegetable oil and 1 ½ tablespoon of milk. Mix everything with a fork and try to make it as smooth-looking as possible. Now, call someone older to you and ask them to switch on the microwave, keep the mug inside it and microwave it for 2 minutes. Your mug cake is ready to be served!
07/10 Healthy oatmeal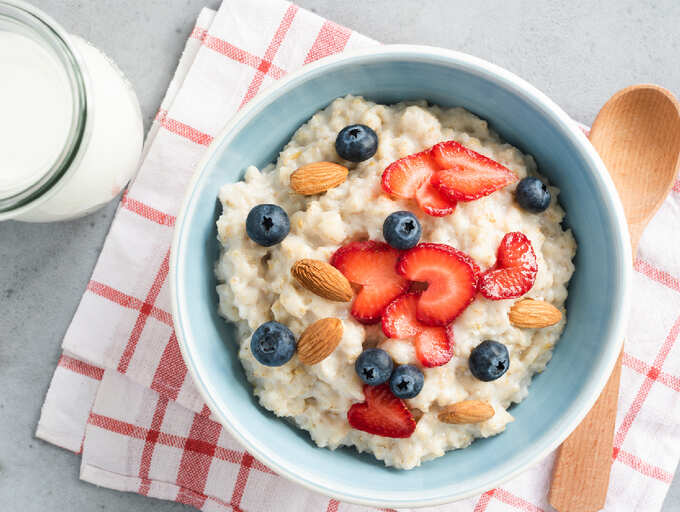 Start the beautiful morning of Mother's Day with a delicious and healthy meal along with your mom's favourite tea. Soak ½ cup of roasted oats in ⅓ cup of warm milk for 10 minutes and once the oats look fluffed up, add in any fruits that you have available at home like, a banana or apples. You can also add a little bit of honey to make it sweet and ⅓ cup of any milk that is available at home. Top with nuts. You have delicious oatmeal ready!
08/10 Microwave mug omelette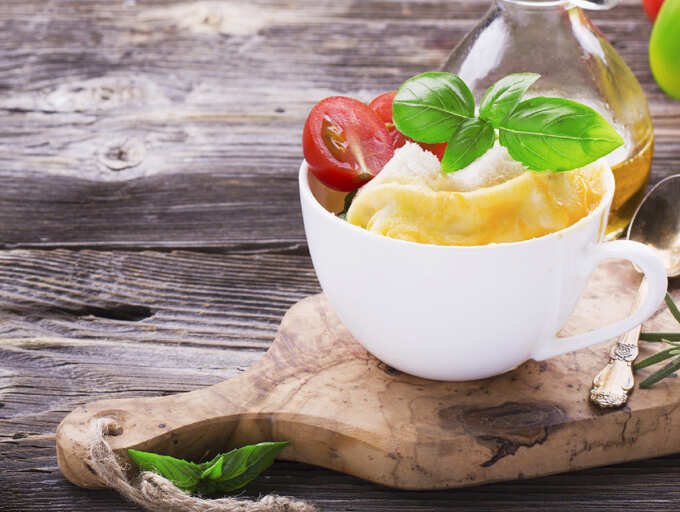 It is one of the easiest and most fulfilling breakfast foods that you can surprise your mother with on her special day. With the help of someone older to you, break 2 eggs in a mug and beat them and add 1 small pinch of salt, black pepper and oregano. Now add in 1 tsp of flour and mix everything well using a fork. Ask someone older to you to place this mug in the microwave and let it cook for 1 minute and 30 seconds. Your breakfast surprise is ready!
09/10 Peanut butter and jelly sandwich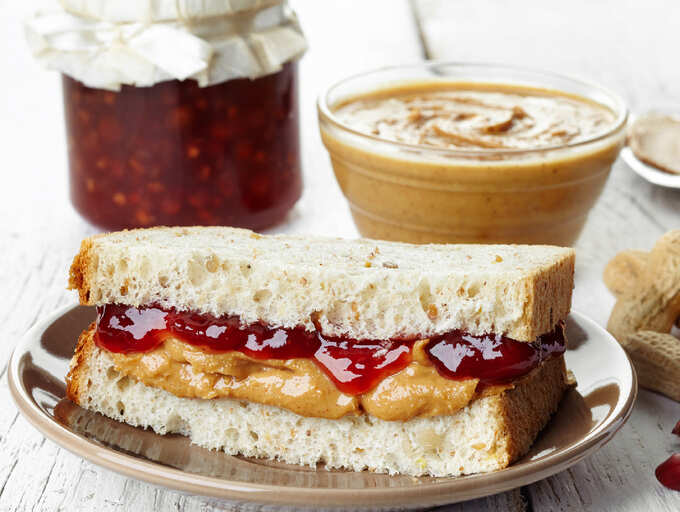 What is the one thing that we love to have for breakfast, no matter if we are adults or kids and it is delicious and healthy at the same time? Peanut butter and jelly sandwich! To prepare a PB&J, you will need 2 slices of bread. Spread peanut butter on one side of the bread and any jam that you have at home on the other slice. Combine both and you have another tasty breakfast ready!
10/10 No-bake Mother's day cookies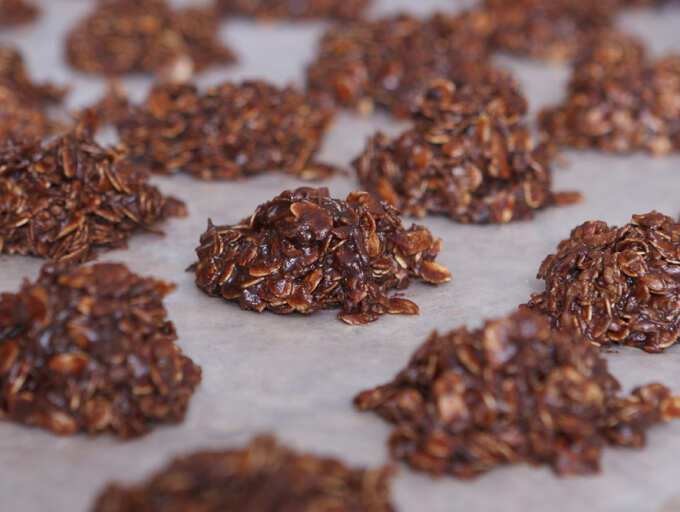 Starting this special day on a sweet and chocolaty note is something every mother would love! You can also surprise your mother with yummy cookies that you wouldn't even have to bake! Although you would need a little bit of help here because we need to melt the chocolate and butter together. So, ask someone older to help you with adding 1 cup each chopped chocolate and chopped butter in a bowl and microwave it for 1 minute. Now mix the butter and chocolate mix and add 2 cups of oats in it. Mix this too and keep it aside to cool for 5 minutes. Meanwhile, take a plate and put butter on it and spread a butter paper sheet too. Now, once it is cool and you can touch it without pulling your hand away, scoop small cookies out and put them on this sheet. Keep it in the freezer for 2 hours and that's it! Your cookies are ready!
Source: Times of India